SELECT MOUTH TYPE
Built-in Tongue
An extra tongue in the oral cavity.
Real Oral Sex (ROS)
The sex dolls with Real Oral Sex are becoming increasingly popular because of their realistic appearance. It has an ultra-realistic oral cavity, flexible tongue and jaw and real oral sex channel than the regular one with tongue.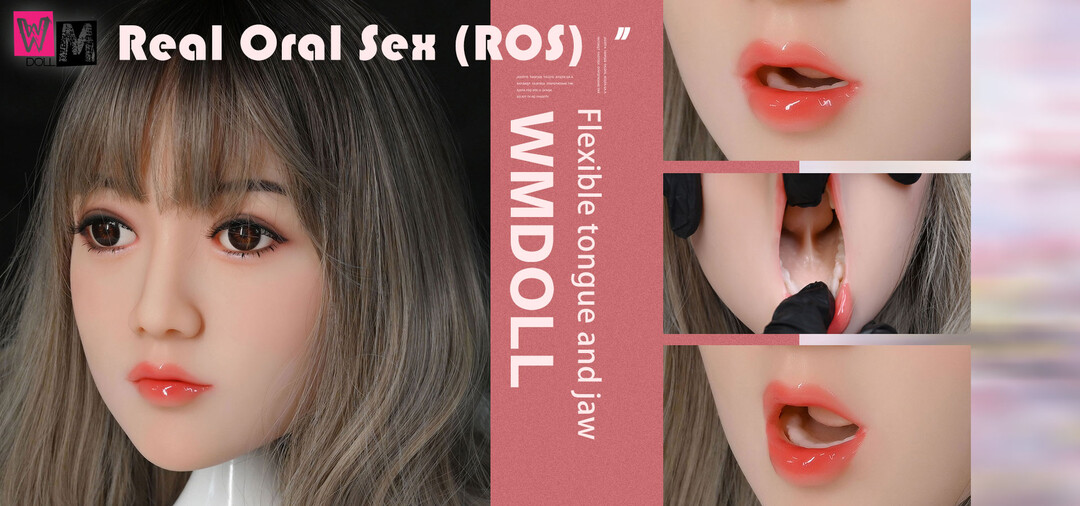 ROS Head Oral Sex New Function: 4 language Moaning+Oral Clamp Sucking
Irontech ROS head (Only available on S1, S17, S18, S20, S26, S29, S37, S40)
SELECT SKELETON TYPE
Fixed
Body joints are fixed and cannot be bent
Shrug
The joints of the body's shoulders are able to shrug their shoulders
EVO Skeleton/Double Knee Joint Skeleton
EVO skeleton is a better skeleton after the upgrade, including shrugging shoulders and double knee joint skeleton.
Ultra Soft Skeleton
Ultra soft skeleton is a very soft skeleton. The joints cannot be fixed. It is like the sex doll is paralyzed.
SELECT BREAST OPTIONS
Solid Breast
Experience indentation while squeezing
Resilient but a bit solid
Feel like 90% close to a real breast
Hollow Breast
Only TPE material between fingers while squeezing
Will not flatten when laying on top
Feel like 95% close to a real breast
Gel Breast
The main material for breast augmentation
Very soft and elastic
Feel like 99% close to a real breast

SELECT FINGERS
Articulated Fingers
Articulated Fingers are more realistic like human fingers than normal fingers. This can hold objects tightly and the joints are less likely to become loose with prolonged use.
WM's new articulated fingers have a ball joint design at the wrist, allowing 360° rotation.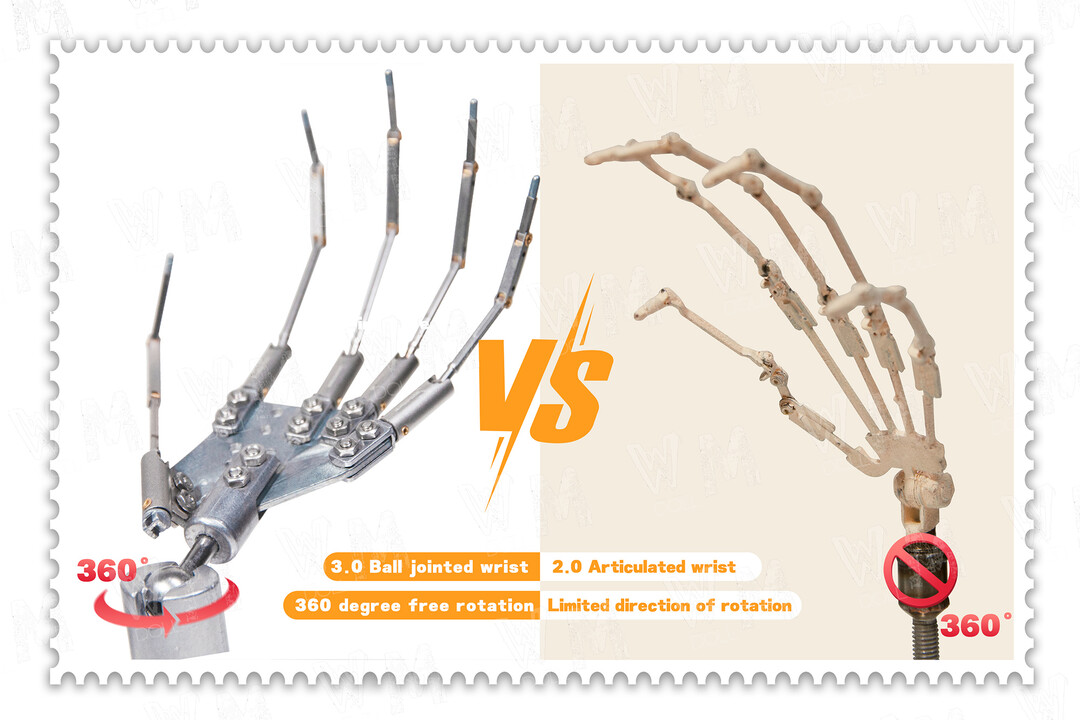 Hand Palm & Wrist Joint
This function is a larger bend at the wrist, can be bent to about 90 degrees.
SELECT STANDING ADD-ON
Non Standing
Cannot stand due to imbalance of weight
May ruin her feet if try to force standing
Standing
Add three threaded bolts to each of her foot
Threaded bolts are connected directly to the internal skeleton
Allow standing as the weight would be applied to the bolts but not soft flesh
Makes her more practical for posing, handling, and wearing shoes
Allows robust protection to feet to extend the lifespan
Standing Feet Without Bolt
Irontech silicone sex dolls can choose standing feet Without Bolt.
Internal Body Heating System
We offer an internal heating system that allows you to easily heat the dolls body from the inside out. Experience consistent heat throughout her body.
What does it include?
A plug outlet somewhere on the doll's body
A wire that allows you to plug into her body and the other end goes to the wall outlet
The small control panel on the wire allows you to set the desired temperature
What happens after setting up?
Her torso, vagina and anus will reach normal body temperature in about one and a half hours.
Moaning System
Attach a sound device to the head or other body parts of the doll, which is manually controlled via switches/buttons. Once pressed, your doll will make moaning sounds.
Normal Moaning
Normal moaning is to turn on the moaning system switch will sound.
Smart Moaning
Make moaning sounds when touching the breast, vagina, and hip area. The function of simple conversation is available. Volume can be adjusted by yourself.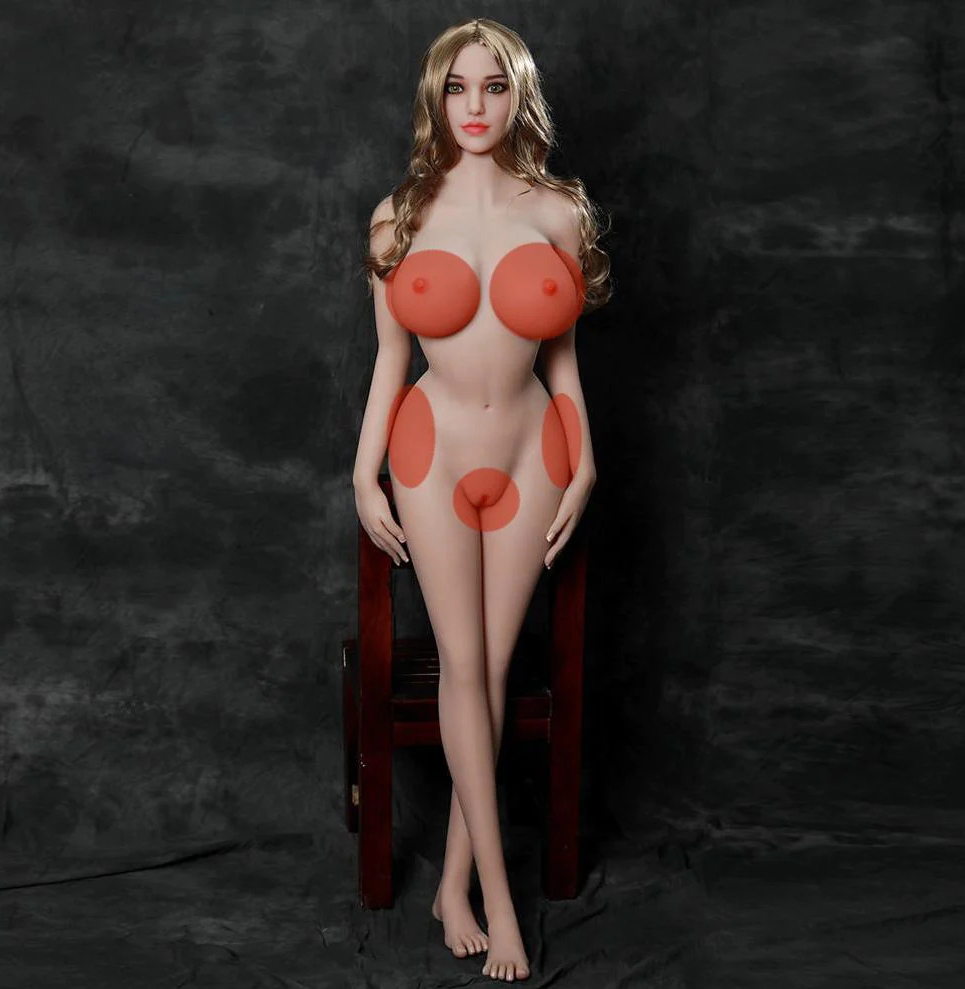 How to charge the moaning system?
The sex doll moaning system has an internal battery that requires an external power source to charge.
Locate the charging power port and plug it into an electric outlet to charge the internal battery. The chords provide a low voltage/current to the moaning system, so it is completely safe to touch the doll while charging the sound system.
Notes:
Don't take a bath with the doll if the sound system is attached to the body.
Keep the charging ports or buttons moisture-free.
Do not place any heavy objects on the head of the doll.
Do not move the doll while charging the moaning system.
What does a real sex doll moaning sound like?
Hyper-realism Body Painting/Realistic Body Painting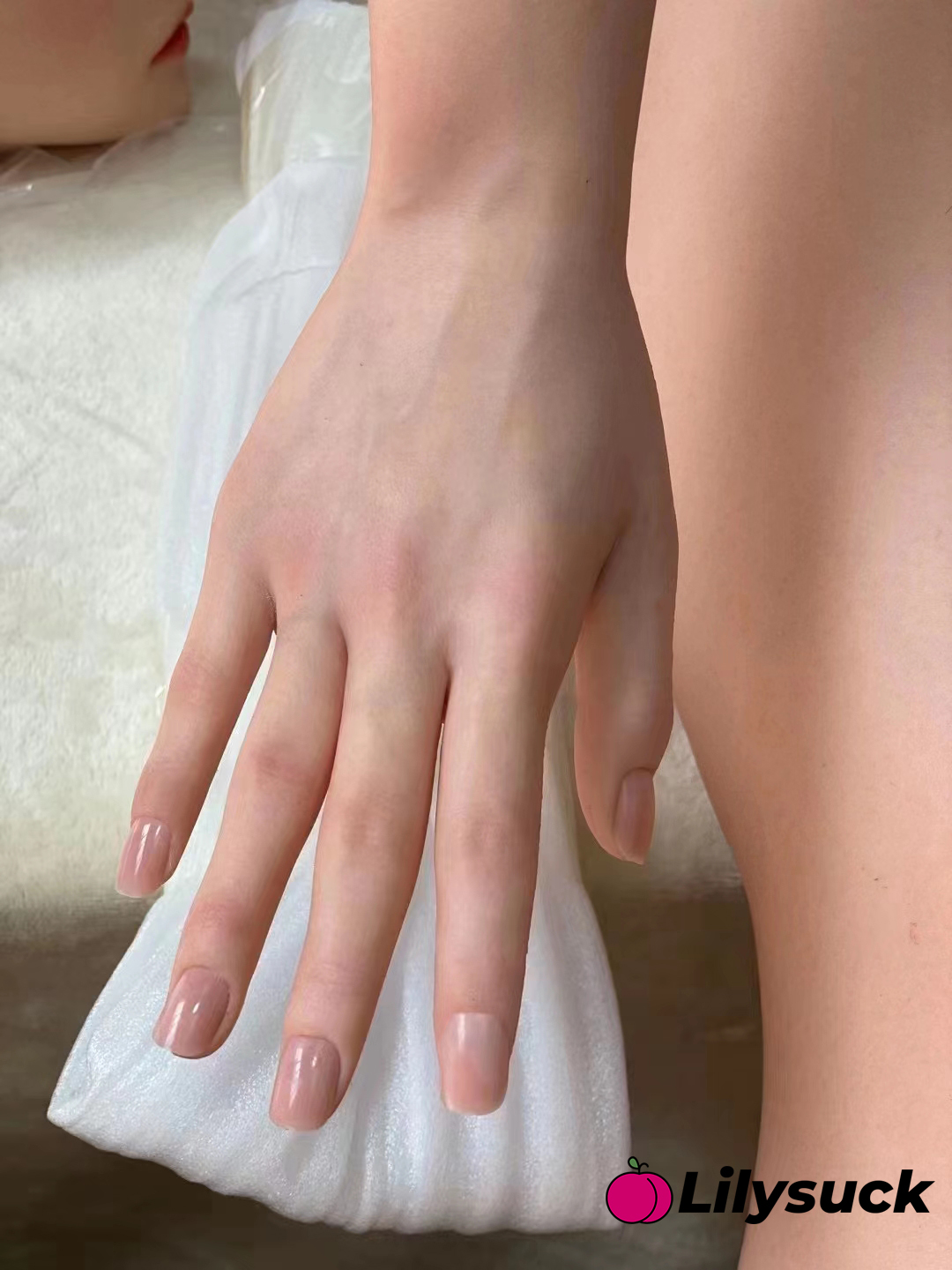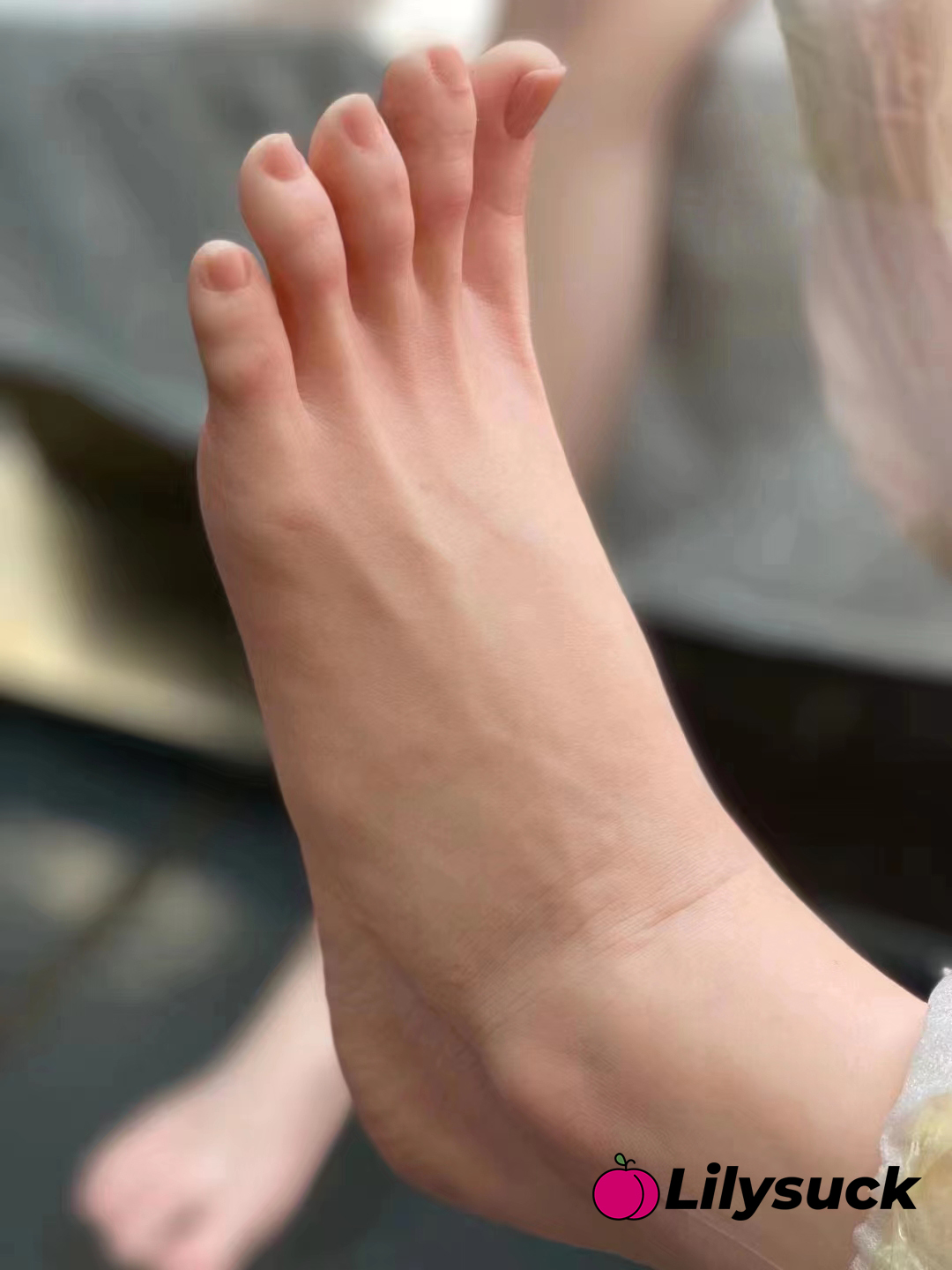 SELECT ROBOT OPTION
If you're tired of a motionless sex doll, try enhancing your doll with robot feature. 'Auto Clamp & Suck', 'Electric Hip & Waist" or 'Automatic Blowjob' option takes your sex with dolls to the next level. Full size dolls are available with electric function.
Auto Clamp & Suck Externalized Modules
Built-in Auto Clamp & Suck
New Electric Hip & Waist
Auto Blowjob
Breathing System